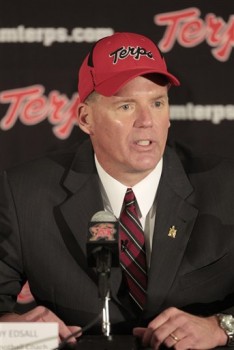 We were doing the Profile In Terpage for Pete White when we sauntered over to UMTerps to check out what the right guard situation looked like on the official depth chart when hey! New depth chart! Let's take a look.
Most everything looks the same, but there are a few notable differences. One – the true freshmen have been added, which makes us happy. Two – ROCK has been renamed left end, which makes us sad. Three – there are three new walk-ons, which makes us ecstatic.
So, first, with the freshmen. Except for Nate Clarke (an early enrollee), all of the true freshmen are listed at the bottom of their respective positions, behind the walk-ons and transfers. We like this, and even though it's probably not representative of where they stand, it is representative of how much they have to work their way up. So now, the list after the jump:
Justus Pickett and Brandon Ross are now sixth and seventh, respectively, at running back in what is now a crowded backfield.
Tyler Cierski is third at fullback, even though he is still our favorite to win the starting job.
Early enrollee Nigel King is fourth at WR-W, behind Webb Dulin and co-starters Kerry Boykins and Ronnie Tyler.
Tyrek Cheeseboro and Marcus Leak are third and fourth at WR-Z.
Ryan Doyle is fifth at left tackle, Nate Clarke is third at left guard (in front of Gary Harraka), Evan Mulrooney is fourth at center, Stephen Grommer is fourth at right guard, and Andrew Zeller is fourth at right tackle. Like expected, Maryland has a complete offensive line in their 2010 class.
Quinton Jefferson is fourth at right end, while Keith Bowers (who some predicted to be a defensive tackle) is fifth at left end.
Alex Twine is fourth at STAR, which is a surprising slot for him. We had him pegged at Will.
At Will instead is Cole Farrand, who we had at Mike. Farrand stands at fourth at the position.
Undray Clark and A.J. Hendy are fourth at the two corner positions, Clark at Dexter McDougle's and Hendy at Cameron Chism's. Clark was expected to play safety.
Makinton Dorleant, expected to play corner, is fourth at free safety. Lukas Foreman is fourth at strong safety.
Nathan Renfro is the backup to Michael Tart at punter.
As you may have noticed, the names of the two defensive end positions have changed. Gone are the fantastic ROCK and simplistic defensive end, replaced with the boring, traditional left end and right end monikers. Clarence Murphy will start at right, with David Mackall at left.
Now, on to the walk-ons. As you may have noticed, we've been doing a recurring segment around here, profiling every single player on the Maryland football team. So, for the Maryland coaches to add three players in to the mix this last in the process kind of throws a wrench in the works. But, we shall overcome, and do a quick profile of these three brave souls right here and now. We know essentially nothing about these guys, so we will do our best.
First, defensive back Luke Smith, who doesn't make the depth chart but is listed on the roster page.
Visual Approximation:
Smith is a defensive back from Central Catholic High School in Pittsburgh, Pa., now a hotbed for Maryland. Smith was teammates last year with two current 2012 Maryland commits – quarterback Perry Hills and wide receiver/defensive back Anthony Nixon. He stands at 6'0″, 200, which puts him probably at safety. Time for walk-on highlight film!

Hey, look, he does play safety. Strength seems to be his best asset. If you want to make other observations, feel free.

Our second walk-on is middle linebacker Garrett Lederman, listed as the fourth middle linebacker on the roster.
Visual Approximation: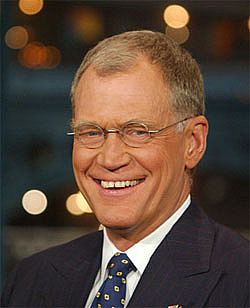 At 6'0″, 225, Lederman has good size as well. He's from Briarcliff High School in Briarcliff, N.Y. MaxPreps has him down for 136 tackles over the past two years with five sacks. The Bears went winless last season.
Our last walk-on is Ryan Carter, fourth on the depth chart at WR-X but not found on the roster page.
Visual Approximation:
We can't find information on Carter anywhere, other than that he is 6'2″ and weighs 170 pounds. Some snooping found the following video of a 6'2″, 175 pound quarterback/wide receiver/defensive back from Atlanta, but we have no idea whether it's him or not.

Welcome to Terp Nation, walk-ons!